Greetings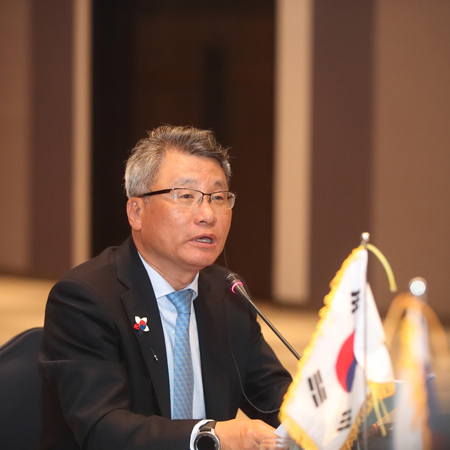 Changho Kim

Global Robot Cluster
GRC has been established to assume the role of driving technological exchange and business support among robotic corporations from worldwide nations.
The Age of the 4th Industrial Revolution is only feasible when various technologies are tightly connected like a spider web.
Particularly, robot is the embodiment that merges all technologies and thus essentially requires cooperation among nations carrying multifarious technologies.
We will operate a broad range of programs that allows robotic corporations from each nation to overcome challenges in singlehandedly launching market overseas, to exchange technology and network through Global Robot Cluster for a joint response to overseas entry, and to seek activation of the robot industry. Moreover, we will fulfill a pivotal role in vitalizing the global robot industry with international collaboration that surpasses a cluster of an individual nation or a regional unit.
GRC will organically link, share, and exchange key robotic technologies respective nations possess and thereby, contribute to the innovative market advancement of the robot industry.